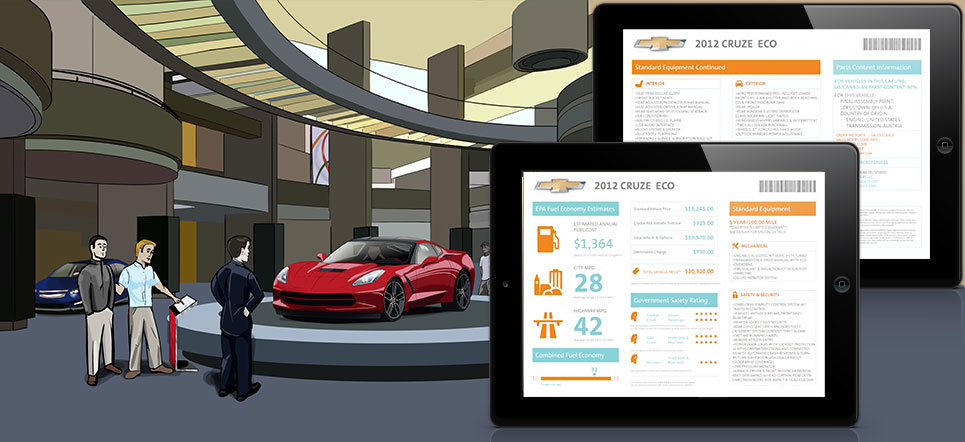 The 'digital window sticker' aimed to improve the showroom experience of 'GM World'. 'GM World' is located in the basement of Detroit's Renaissance Center, a vehicle showroom that is open the the public in the heart of GM's global headquarters. In 2013 As part of the IT Innovation Challenge, I concepted an opportunity for GM IT to improve the customer experience in this space, while simultaneously being able to test new interaction ideas in an area where the IT teams could observe the public's interaction and response.
My concept was chosen by the contest's leadership and quickly advanced in the innovation competition. In the final round, I was given one week's funding to create a video presentation to accompany the case study and designs I'd originally submitted.  The idea was selected by the North American CIO to win the IT Innovation Challenge for North America.
The concept video was collaged from a variety of sources, intended for an internal audience.
---
PROJECT DETAILS
2013 GM IT Innovation Contest, Winner North America
General Motors, 2013
Platform: Tablet
Objective: A tablet application to 'replace' the paper window sticker, offering casual shoppers the richer experience they are accustomed to receiving when shopping online in the dealership or other showroom settings.
Role: 
Ideation & Concept Development
UI/UX Design (concept & production assets)
Video presentation script
Art direction of video