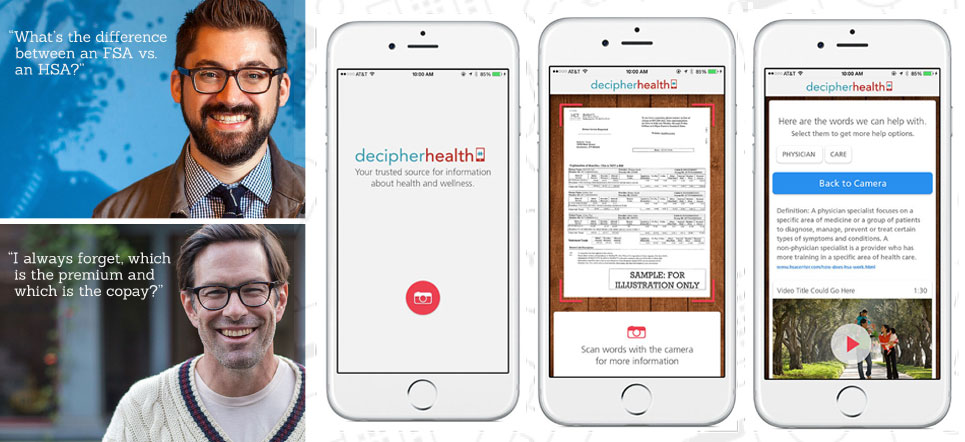 Health literacy is defined as the ability to obtain, process, and understand basic health information and services needed to make appropriate health decisions. Only 12% of adults have proficient health literacy (according to the National Assessment of Adult Literacy), and low health literacy rates is a key barrier to Americans managing their health and wellness. Health, and especially health insurance language, is perceived as a "foreign language" by many and as such we were interested in tackling it using emerging technology strategies to 'translate' health content.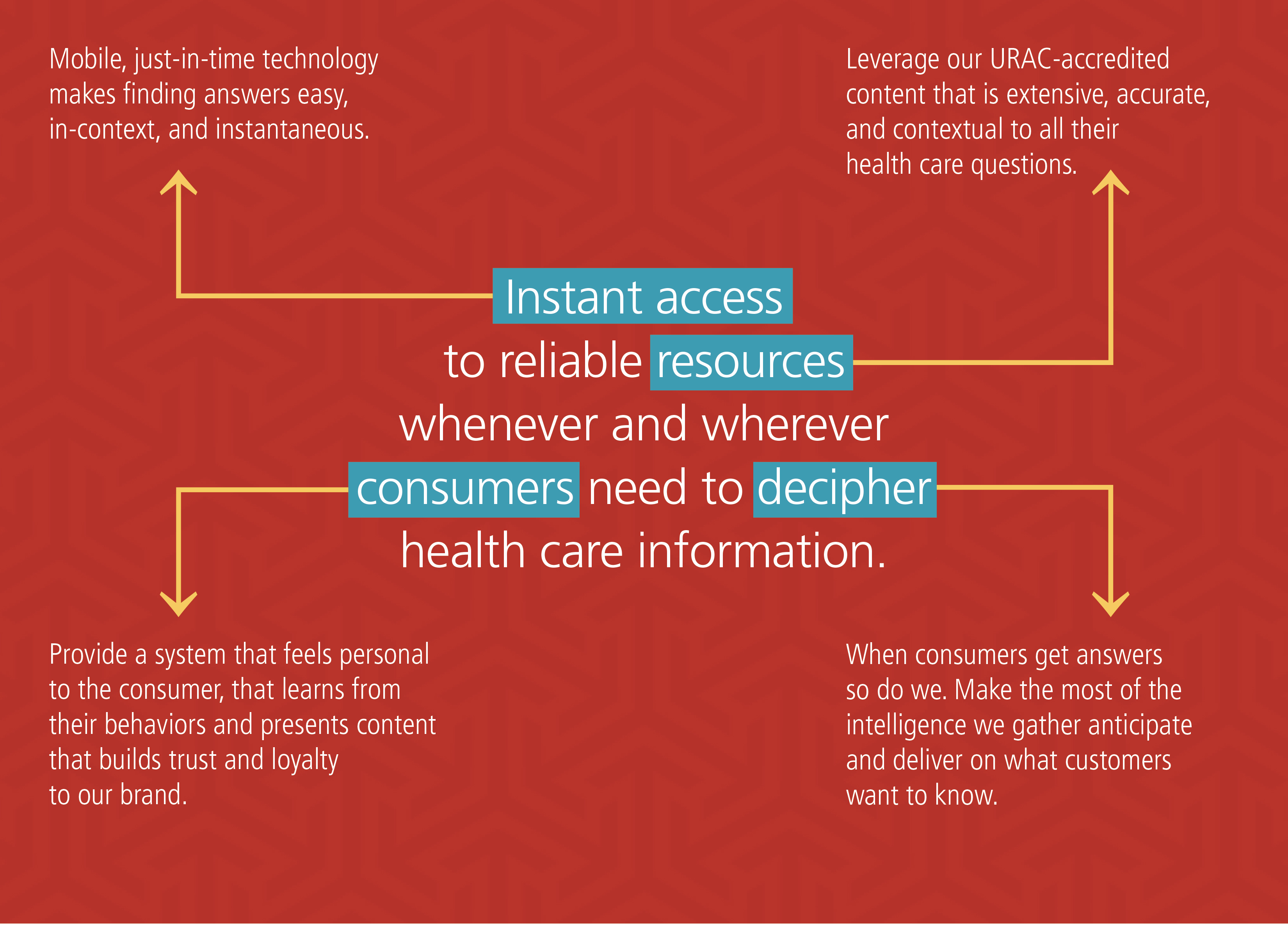 PROJECT DETAILS
UnitedHealthcare, 2014
Platform: Mobile Web / Native Mobile App
Objective: To use emerging methods of input (voice recognition, Optical Character Recognition, etc.) to allow users to easily input search queries and receive back tailored answers based on stored data.
Role: Sr. UI/UX Designer at Optum Technology (UnitedHealth Group)
Concept Ideation
Research and Assumption Validation Testing
Initial UI/UX design (concept)
Executive presentation
Design of presentation materials
Art Direction of POC Prototype (Optical Character Recognition)