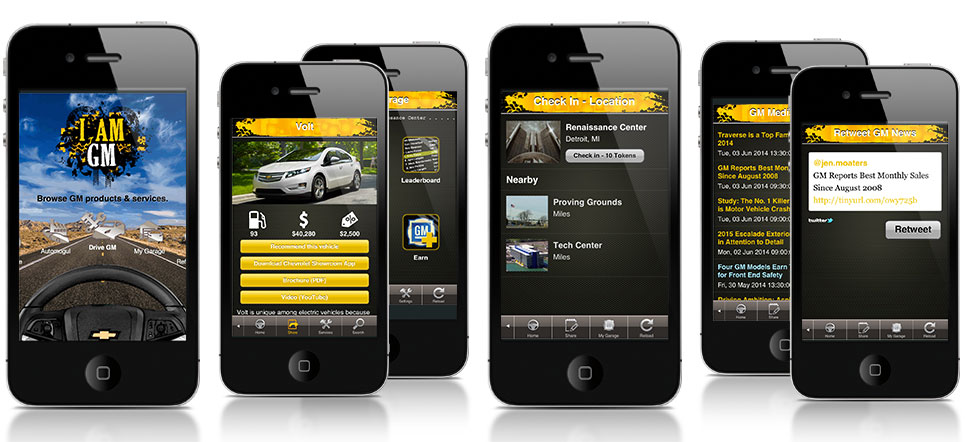 The GM employee was designed to bridge between potential customers and GM sales. I AM GM was created as a tool to mobilizes the GM employee force through information and incentives to activate their social network into the established GM sales channels.
In Fall 2011, when this project was undertaken, there were 65,000 twitter followers of GM, compared to 200,000+ global GM employees. We saw each employee as a gateway to a larger sphere of influence, and believed that empowering employees with access to key information (anywhere, anytime via their mobile device) would lead to increased vehicle sales.
To achieve this purpose, the "I Am GM" app consisted of eight dynamic modules, including an interactive social game, Automogul, designed to increase employee's pride and confidence in GM product history.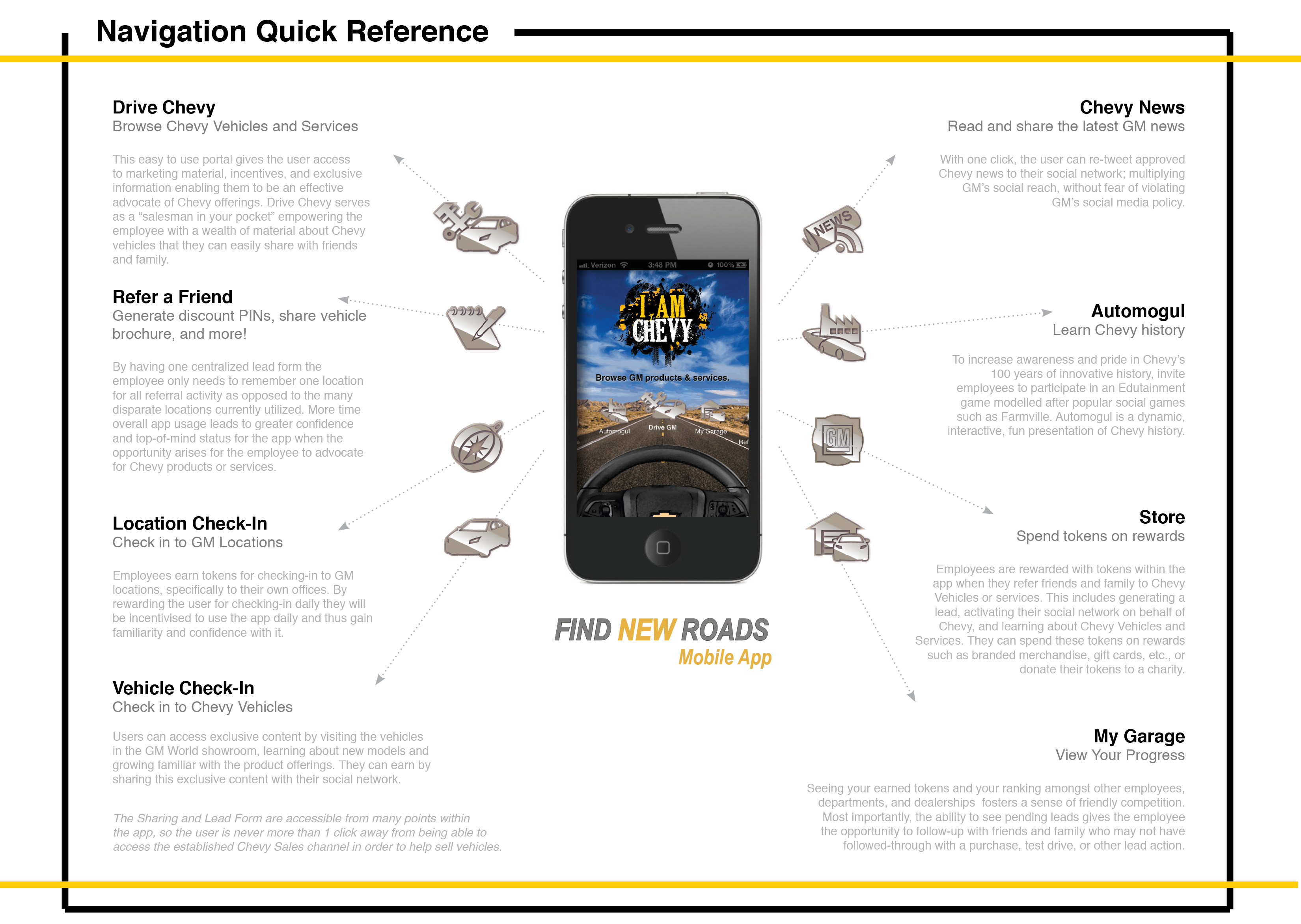 The "I AM GM" app was created using HTML5, leveraging the Canvass library. Our aim was to make it look as "native" as possible.
Below are video captures of the HTML4 POC prototype. You can view the prototype app here, but please note that it was created for iPhone4 and has not been updated.
Below is an archive recording (low resolution) of the initial concept presentation from 2011:
---
PROJECT DETAILS
Client: General Motors, Enterprise Mobility Applications
Date: September 2011 – February 2012
Platform: Mobile Web
Objective: To design an app that would 'motivate, cultivate, and captivate' GM employees, educating them on the company's products and history, and empower them to use their employee discount to refer friends and family to dealers, leading to increased referral sales.
Role: Compuware consultant through the Mobile Center of Expertise
Gathering business requirements
Ideation & Concept Development (UI/UX of Concept Design)
Executive Presentation Pitch (including script and copy writing)
Art Direction of production phase
Recruitment and management of team consisting of a Graphic Designer and an HTML5 developer to create POC prototype
Managing business goals, expectations, and relationship with executive level client