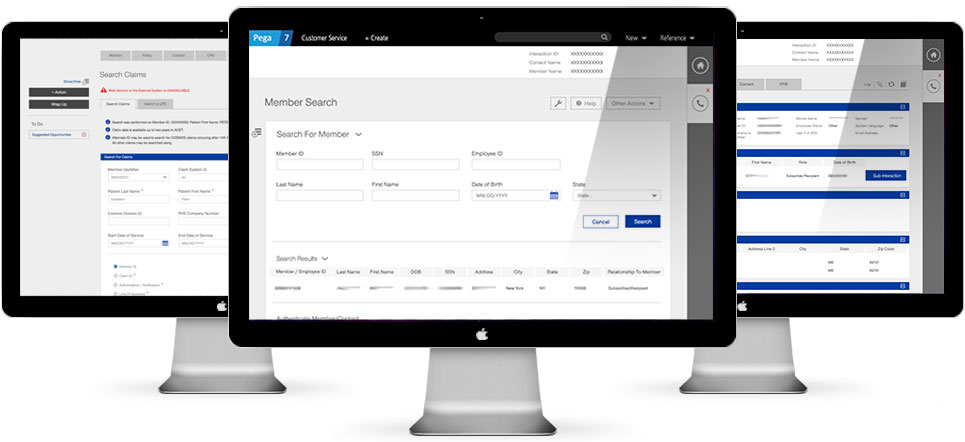 It's amazing what a difference a few changes can make. I was asked the assist the internal team on their redesign of the call center employee system – the system that customer service representatives use to answer questions, access beneficiary data, and document calls. The move to Pega8 was an opportunity to modernize the interface. With a new simple changes we were able to make a substantial difference to the look, while improving speed on task in areas where the UX design proved to be a hindrance to performance.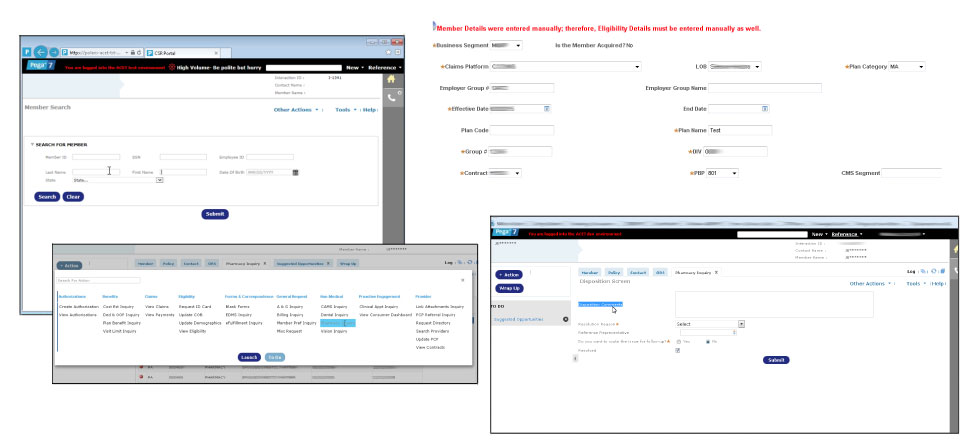 For a company with over 2 million members and 24,000 customer service representatives nationally and internationally, such incremental improvements can have significant impact on employee and customer satisfaction ratings, as well as return on investment metrics.
---
PROJECT DETAILS
Client: UnitedHealthcare
Date: 2013-2015
Platform: Enterprise System, Web
Objective: To improve the interface that Customer Service Reps use to facilitate and document calls. Time study analysis as well as ethnographic analysis techniques were used to evaluate the existing system and make recommendations for areas where improvement could be achieved, specifically in AHT (average handle time). Recommendations went beyond the interface and included observations about environmental factors that were affecting productivity and accuracy.
Role: Sr. UI/UX Designer at Optum Technology (UnitedHealth Group)
Qualitative observational research conducted at a call center
KLM evaluation of existing and proposed interfaces
Design recommendations made based on research findings, executive summary presentation to stakeholders
Design evaluation and style guide created for Pega8 redesign
User Experience / User Interface SME (subject matter expert) available to 6 concurrent agile development work streams